Julie SenkoWest Chester Wellness Center828 Paoli Pike
West Chester, PA 19382
Tel: (610) 431-2005
Fax: (610) 344-7292Email :
info@juliesenko.com
Mind Body & Spirit Renewal Through Acupuncture & Chinese Herbs
Acupuncture has been in use for thousands of years, and has been proven to help in conditions which Western medicine can only treat symptomatically. Chinese medicine is not inherently better than our Western counterpart, but it is a more holistic approach to health. Holistically looking at the body (putting together symptoms from the entire body) often provides a more complete picture of the cause of the suffering. Treatments based on that holistic approach will often resolve issues leading to the bodies complete recovery. Chinese herbs and acupuncture in combination are a powerful tool in getting the patient to a place where healing can occur naturally. No medicine treats every condition or every person, but acupuncture and herbs have certainly proven their effectiveness and gentle healing power.

About Julie...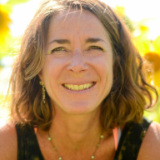 As a Chinese Medicine practitioner, Julie Senko would like to see her patients utilize Chinese medicine to reach a full capacity for health, integrating body, mind and spirit. Julie is one of the founding members of the West Chester Wellness Center. She is a registered acupuncturist and Chinese medicine practitioner. Julie has a M.S. in Acupuncture and an M.Ed. in Sports Medicine/Athletic Training. She has also completed an extensive 3-year course in Chinese herbal medicine. Julie is also a strength and conditioning specialist and prior to joining the Wellness center worked as an athletic trainer in various high schools and colleges as well as a P/T department of a hospital. She brings a unique understanding of both Eastern and Western medicine when working with patients. Ms. Senko specializes in allergy elimination, gynecology and women's wellness, and musculo-skeletal complaints.
---
West Chester Wellness Center
828 Paoli Pike, West Chester, PA 19382
Tel: (610) 431-2005 Fax: (610) 344-7292 Email :
info@juliesenko.com
© 2010 Julie Senko